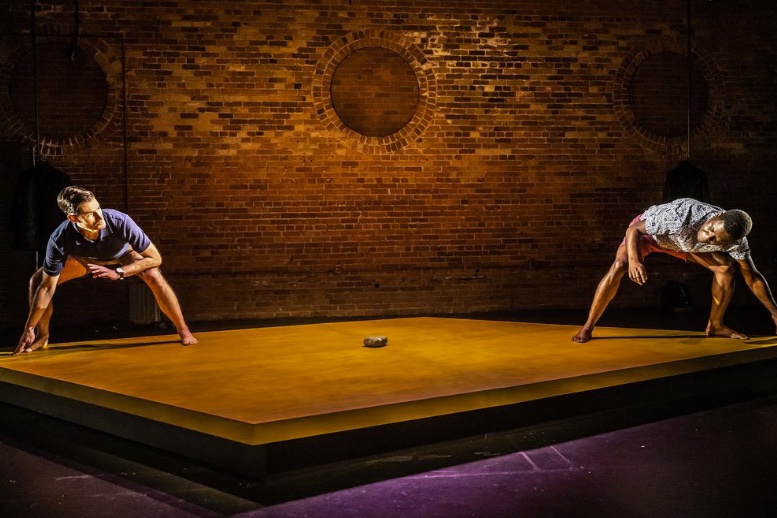 Maanomaa, My Brother (Canadian Stage); Niizh (Native Earth Performing Arts); Trace (Theatre Passe Muraille); Two Weird Tales! (Eldritch Theatre); Vierge (Factory Theatre)
.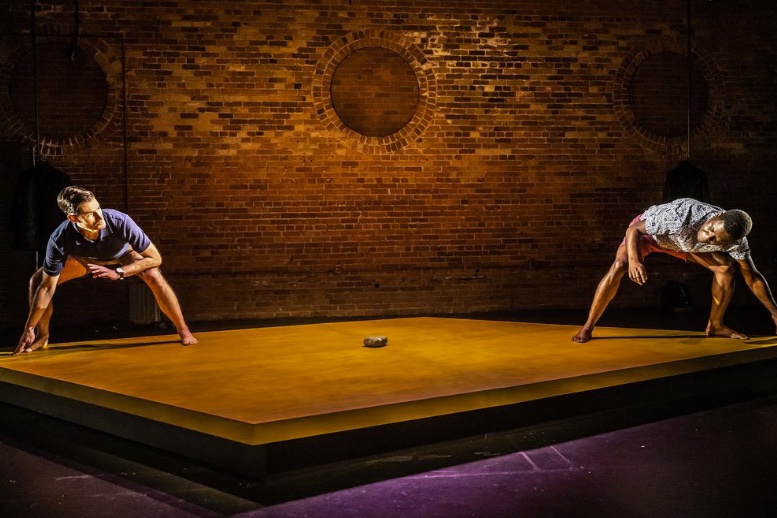 Canadian Stage & Blue Bird Theatre Collective/ Maanomaa, My Brother, written and performed by Tawiah M'Carthy and Brad Cook, co-created with Anne-Marie Donovan, directed by Philip Akin, Berkeley Street Theatre Upstairs, Apr. 11 to Apr. 30. Tickets at canadianstage.com.
If there is a better acted and directed play this season, it would be hard to find. Writers/performers Tawiah M'Carthy and Brad Cook, along with director Philip Akin, have pulled off a production that is slick, polished and all-round impressive. There is only one problem. The plot has quite a few holes, and the audience leaves the theatre musing over missing information.
Kwame (M'Carthy), an African boy, and Will (Cook), a white boy, were inseparable childhood friends in Ghana. Then a terrible thing happened, and Kwame's father was killed, for which he blames Will's father. This led to an estrangement that lasted decades, until the two meet again at the funeral of Kwame's grandfather.
The play moves between the past and the present with dizzying speed, with the most wondrous acting being the two men as eight-year-old boys. Physical movement plays a large part as both men almost dance-like in their character creations.
The actors, along with co-creator Anne-Marie Donovan, designed the elegant, yet simple, set which is a raised wood platform centre stage. Using just minimal props, the actors transform that platform into a plethora of different places right before our eyes. Joanna Yu's character-specific costumes and André du Toit's pin-spot lighting both help to create the illusion of both their Ghanaian boyhood and the present time.
Why is Will's family in Ghana? We think, maybe, missionaries? What about their lives post Ghana? Are they both in Canada, or only Kwame? Also, the role of religion seems to be treated a little haphazardly. And what happened at the killing of Kwame's father? In the play it's presented as almost an afterthought. It certainly needs fleshing out.
Nonetheless, this play absolutely deserves to be seen.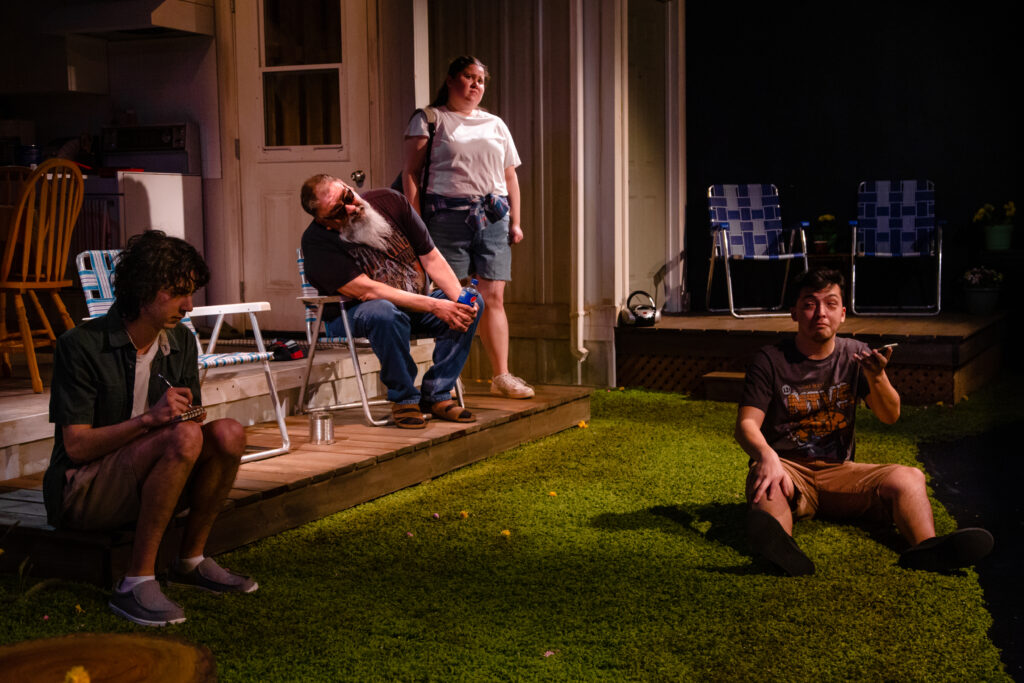 Native Earth Performing Arts/ Niizh, written by Joelle Peters, directed by desirée leverenz, Aki Studio, Daniels Spectrum, Apr. 12 to Apr. 30. Tickets at nativeearth.ca/box-office/.
Niizh is a sweet play. The acting may be a bit iffy, the dialogue a bit slow on the uptake, and the set a bit cumbersome, but Joelle Peters' new play has its heart in the right place.
What gives Niizh its fresh face is that we meet a family. Yes they are on a rez, but they could also be anywhere. You've got the bright daughter Lenna off to university (Theresa Cutknife), the dodgy brother Jay (Aren Okemaysim), and the cold, demanding father Billy (Jason McDonald). Next door is the with-it cool neighbour KC (PJ Prudat) and her city nephew Sam (Kole Durnford) come to find his Indigenous roots. Needless to say, Sam is going to awaken feelings in Lenna.
The play is essentially a coming of age story for Lenna through her changing relationship with her family and with Sam. Peters has injected humour in her script, but she takes her time in revealing plot. As well, family problems get solved a little bit too quickly. On the performance side of things, some acting is better than others, with quite a few lines lost in poor projection.
Nancy Perrin's huge set dominates the stage. The centre features the family kitchen with a lawn outside, while tacked on, stage right, is KC's little porch and front door. The back wall also becomes a screen for Hailey Verbonac's landscape projections when the characters are out-of-doors. The problem is that people are forever coming and going across the lawn and into the houses. The play is a constant flow of traffic.
Director leverenz has opted for uber-realism, so pantries are filled, fish are fried, and sandwiches are made. The cast does bring the characters to life, however, with actor Okemaysim turning in the strongest performance as Jay.
Niizh doesn't ask a lot of the audience, except to enjoy the shifts in character, particularly in Lenna and her father.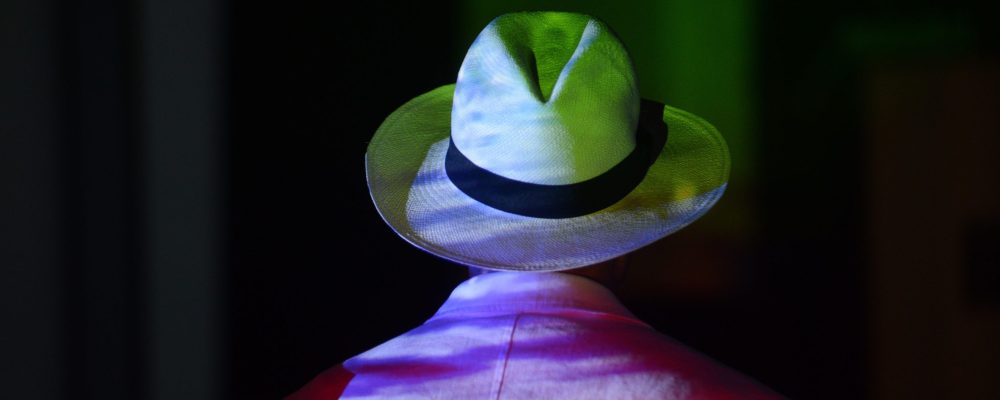 Theatre Passe Muraille & ReDefine Arts/ Trace, written by Tristan R. Whiston and Moynan King, directed by Moynan King, Theatre Passe Muraille Mainspace, Apr. 21 to Apr. 30. Tickets at passemuraille.ca/wp/tickets.
Trace is really an immersive installation. The production is much more than a play.
Tristan R. Whiston used to be called Ruth before transitioning to the male gender. The throughline of Trace is how Whiston's voice changed through the various stages of his gender transformation, those changes being the play's metaphor. In fact, there are at least six small columns scattered over the stage with tape machines on them, each representing a different phase of the changes in Whiston's singing voice. The audience can pick up the headphones and listen in.
There are also three small changing huts, one of which is command central for Whiston to run the technology. The others are for audience members to go in and answer some life questions. (which don't really seem to be connected to the piece). There are also two screens for projected images such as sound waves.
Throughout the show, Whiston tells us snippets about his life in a gentle relaxed manner. At one point he even relaxes in a deck chair. The text moves between voice-over and live, intermixed with music (composed by Whiston and King) and vocalise by the unseen choir. Charissa Wilcox's lighting is quite dazzling at times, while Jasmine King's costume design runs from the bizarre (choir boy robes) to the mundane (shorts).
The smashing ending features The Epic Choir of Traceland (which includes Whiston) and is comprised of all manner of LGBTQ personnel. They may not be perfect singers, but they have the enthusiasm.
In truth, I found the text to be rambling, and even non sequitur at times. Nonetheless, Trace succeeds as a representation of the trans experience without being bombastic or preachy. In essence, Whiston is saying, "Here I am", and, "This is what you get".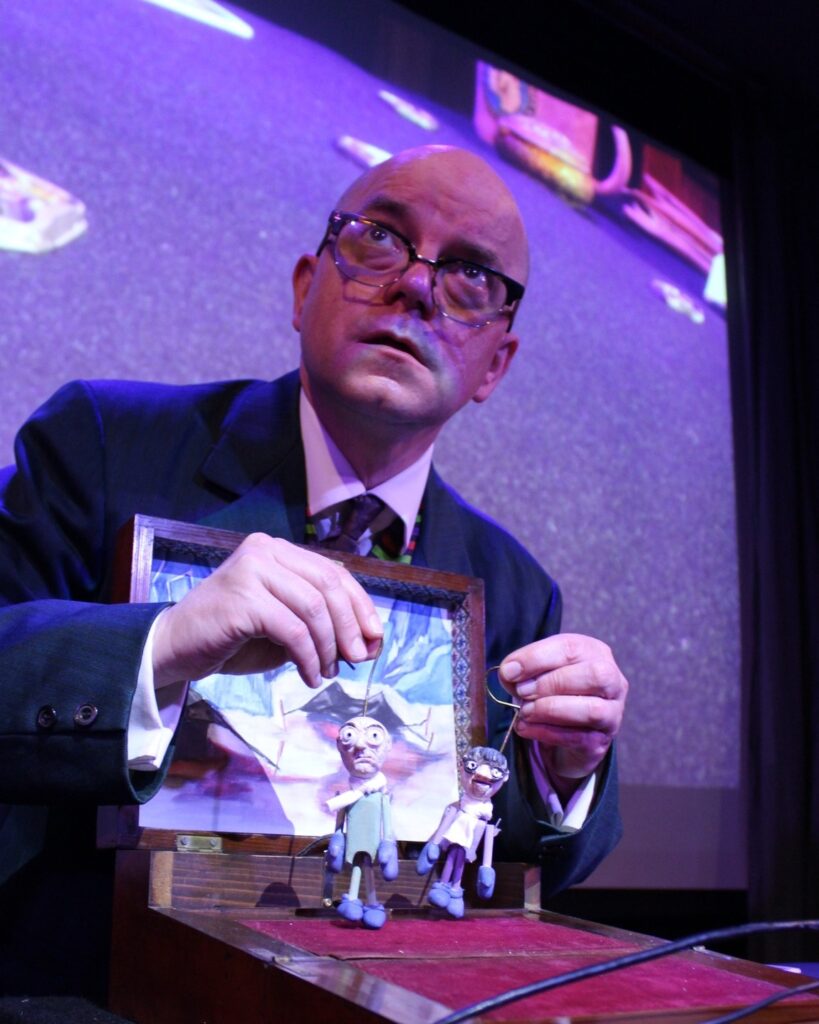 Eldritch Theatre/ Two Weird Tales! (Metamorphosis by Franz Kafka and At the Mountains of Madness by H.P. Lovecraft), adapted by Eric Woolfe, directed by Mairi Babb, Red Sandcastle Theatre, Apr. 20 to Apr. 30. Tickets at ticketscene.ca.
The name of the company says it all, the meaning of the word eldritch being weird, sinister or ghostly. Clearly, actor, producer, adapter Eric Woolfe likes things served with Grand Guignol. He also has a most original way of presentation.
The two weird tales are sincerely weird. In Kafka's Metamorphosis, a man one day wakes up as a giant bug, and we watch as his family tries to cope with the change. What a statement about the treatment of "the different" Kafka has made.
In Lovecraft's At the Mountains of Madness, a university geologist desperately tries to stop another university from sponsoring a research trip to Antarctica. The burden of his frantic lecture is all the terrible things that happened to his own expedition that left only two survivors, one of whom is in an asylum. Apparently, there are horrible killing-machine creatures roaming around Antarctica.
Woolfe is an astonishing performer. As well as acting up a storm, he also manoevres puppets around, as well as incorporating magic tricks. Thus Two Weird Tales! is more than just a play. It is also a puppet show and a magic show. Nonetheless, I have to point out that even if both one-act plays contain puppets and magic, they each are rendered through very different treatments. As well, the puppets and magic are logically integrated into the narrative of the plays, which includes audience participation.
In other words, Woolfe may have his staple performance tools, but he can play with them. Metamorphosis is told entirely through puppets on a maquette of Gregor's house, designed by Lindsay Anne Black. The puppets of the humans (Gregor's parents and sister) are sort of bobbleheads which are moved by their arms and a back tab. Woolfe, garbed in sloppy dressing gown and pajamas, does all the voices as he moves these puppets all about the maquette. This play also has an original nervous edgy score by Michael McClennan.
At the Mountains of Madness is performed like a lecture with Woolfe at a podium. There is a screen behind him for pertinent projections. The camera is also live, capturing pictures that Woolfe pulls out of a briefcase, and which are flashed on the screen. Now dressed as an absent-minded professor, in a de rigueur baggy suit, tie and knitted vest, Woolfe keeps pulling strange things out of boxes, designed by Melanie McNeill, to act as evidence for his harangue. His growing hysteria as he tries to make his case is a marvel.
For both acts, the stage is strewn with boxes, suitcases and steamer trunks. The various props, and there are many, are meticulously made, while Michael Brunet's lighting cleverly concentrates on trying to create mystery through shadows. This is a show of details, and director Mairi Babb has been scrupulous in her handling of both the actor, and the complicated sets and props. I genuinely believe that Eldritch Theatre's audience needs to have an imaginative mind that accepts the fantastical. You also have to enjoy entertainment on the dark side.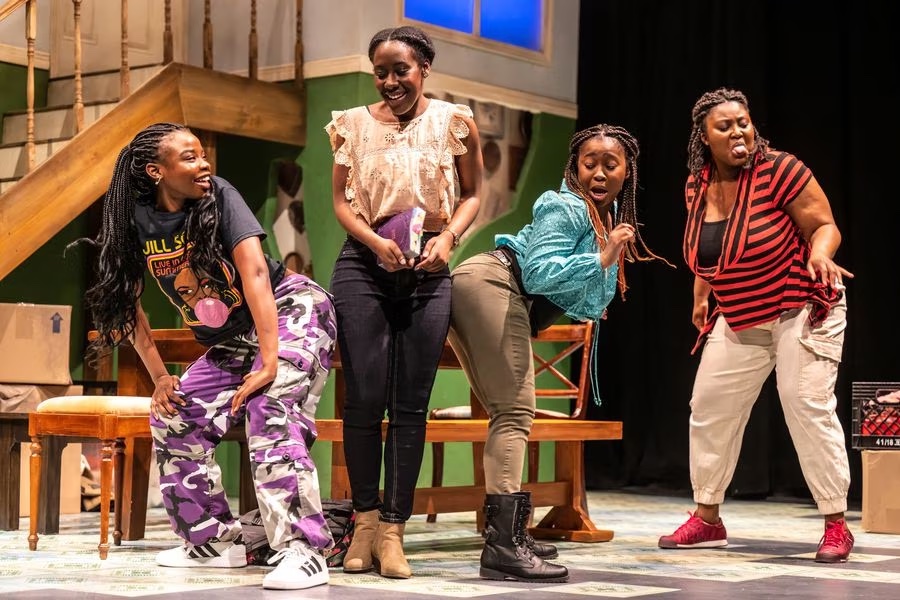 Factory Theatre/ Vierge, written by Rachel Mutombo, directed by Natasha Mumba, Factory Theatre Upstairs, Apr. 8 to Apr. 30. Tickets at factorytheatre.ca.
Vierge is set in Montreal's Congolese immigrant community – specifically, around four teenage girls. The virgin of the title is the intensely religious Divine (Shauna Thompson) who is trying to form a bible study group for young women, beginning with the Book of Ruth. The iconoclast friend she makes, Bien-Aimé (Kudakwashe Rutendo), leads her down the garden path, helped by the squabbling Katende sisters, Grace (Yvonne Addai) and Sarah (JD Leslie), who are fairly recent immigrants to Canada.
I'd like to say that Mutombo has something new to say, but although Vierge is filled with coming of age tropes, the impact of immigration, family difficulties, the inherent corrosive nature of religion, and the evil that men do to women and girls – sadly, we've seen it all before. All the characters have secrets, but there are no surprises.
Director Natasha Mumba has kept the pace lively which captures the exuberant nature of Divine's new friends and Divine's undoing. Thompson gives a riveting performance as Divine, as we watch her travel to awakening. Also strong are Rutendo and Leslie. I, unfortunately, had trouble with Addai. I kept losing text because she has a very high voice, which means she really has to project. She also had the best one-liners, and I hated missing those laughs. The accents on the Katende sisters also didn't help with the projection issue.
Designer Rachel Ford has created a realistic set that looks like the grimy basement below a church. Off to the side is the reverend's office that is, presumably, upstairs. Designer Joyce Padua has gone to the max with costumes, because there are a lot of changes, given the passage of time though days and seasons. Everything looked very real.
I think it's wonderful that a play is coming out of the Congolese community, which exposes us to a new immigrant experience. Certainly Mutombo has promise as a playwright. She can certainly create interesting characters. She just falls short on plot originality.