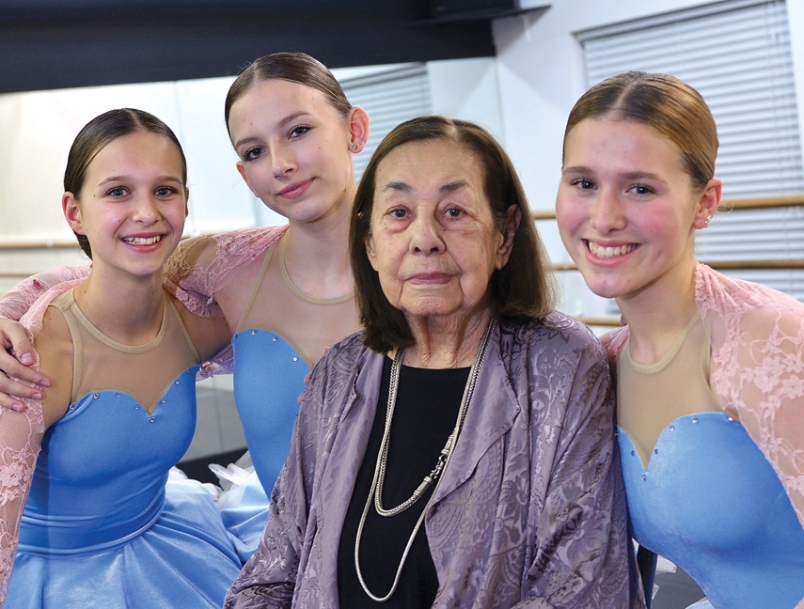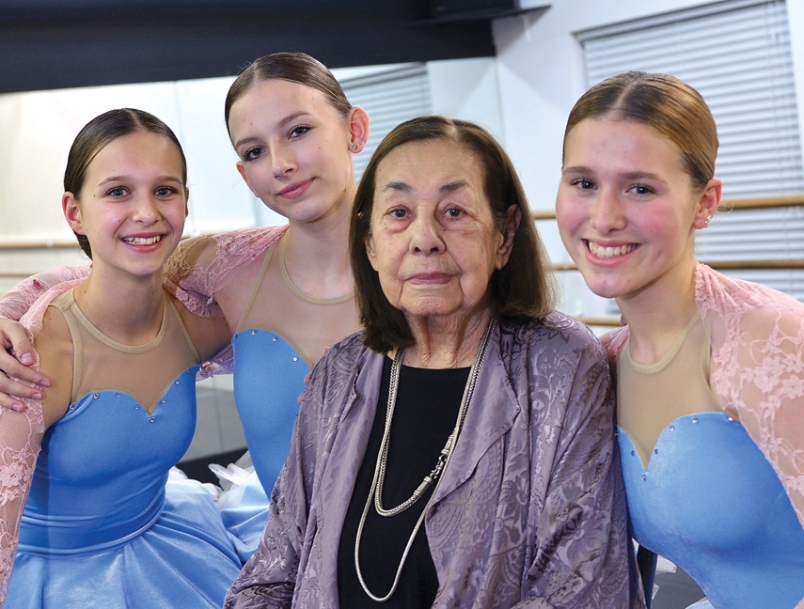 FOR IMMEDIATE RELEASE July 12, 2020
Vancouver choreographer, artistic director and dance teacher Anna Wyman, an influential figure in the development of modern dance in Canada and the leader of the first modern dance company from the Western world to tour China, died at Lions Gate Hospital in North Vancouver on Saturday, July 11. She was 92.
Her death followed a heart attack at her West Vancouver home. Predeceased by her husband, Neil Christopher Wortley, she leaves a son, Trevor Wyman, and a daughter, Gabrielle Capewell.
All three were at various times members of her company, as was Trevor's wife, Desiree Zurowski. Gabi's husband Geran is a former stage manager with the company, and one of Gabi's children, Kirsten Andersen, danced with modern dance companies in Toronto and Montreal.
"She was a foundational matriarch of a mini-dynasty of dance in Canada," said her ex-husband Max Wyman, a dance critic, biographer and historian.
For much of the 1970s and 1980s the Anna Wyman Dance Theatre was regarded as one of Canada's foremost modern-dance companies. In 1975 it became the first modern dance troupe to tour Canada and went on to become one of the most travelled companies in North America. It took Canada-made modern dance to India, Southeast Asia, Australia, Europe, Mexico. It made TV specials, appeared in films and headlined at the National Arts Centre.
Anna Wyman was born Anna Schalk in Graz, Austria, in 1928. She took dance classes from the age of four, and in her teens danced with the Graz Opera Ballet company and at the State Opera in Vienna.
She also studied the work of the Austro-Hungarian movement theorist Rudolf von Laban, whose research influenced the development of early European modern dance, and continued those studies when she moved to England in 1952. Laban's teachings influenced her own creative thinking when she began to choreograph in Canada.
She emigrated to Canada in 1967 with Trevor, Gabrielle and her then-husband Wyman.
Her arrival coincided with a flowering of interest in the arts in Canada, and she launched The Anna Wyman Dancers in 1971 with a series of performances at the Vancouver Art Gallery.
The crowds overflowed, fascinated and delighted by the group's cheeky wit, impromptu flights of movement fancy and athletic theatricality.
Part of her appeal was her blend of the ballet and contemporary dance that had been her background in Europe, influenced by guided improvisation from her dancers.
Part was the abstract and highly theatrical choreographic language that evolved from her imaginative response to the innovations in music, choreography and visual art of the period.
Her dances emphasized technical and theatrical effects built on light, film, video and lasers, and she commissioned costume and set designs with some of the era's most prominent composers and artists, among them Jack Shadbolt, Toni Onley, Sylvia Tait and John Mills-Cockell.
Following two extensive tours of B.C. for the Jeunesses Musicales concert series the company became resident dance ensemble for several years at the Shawnigan Lake Summer School of the Arts.
In 1973 the company took part in the International Young Choreographers' Competition in Cologne, Germany, where its performance of a piece of her choreography called Here at the Eye of the Hurricane, to music of Karlheinz Stockhausen, was named one of the three most outstanding entries.
That was the year the company began to get operational funding from the Canada Council for the Arts, and the renamed Anna Wyman Dance Theatre established itself at the forefront of a pioneering movement that defined the emerging artform.
In the words of the New York Times dance critic Anna Kisselgoff, reviewing the company's New York debut in 1985, "Any visitor to Canada interested in dance has often heard Miss Wyman's name mentioned. There is no doubt that she has played a role in the burgeoning dance activity now evident in major Canadian cities."
In the early decades the company's repertoire consisted only of her choreography—she created a total of 39 works, often on social, political and spiritual themes—but from the mid-1980s it began to include works by other choreographers.
The company ceased operations in 1990, but Anna continued to manage her West Vancouver school until this year. The school staged a fiftieth anniversary concert at North Vancouver's Centennial Theatre last December.
Anna served as an advisor and jury member for the Canada Council's dance division, and was an advisor to the British Columbia Arts Council. She was the recipient of numerous awards including the YWCA Woman of Distinction Award for Arts and Culture. She was inducted into the BC Entertainment Hall of Fame and a star on the sidewalk outside the Orpheum Theatre in Vancouver bears her name.
CONTACT: Max Wyman, maxwyman@telus.net 604 921 8207