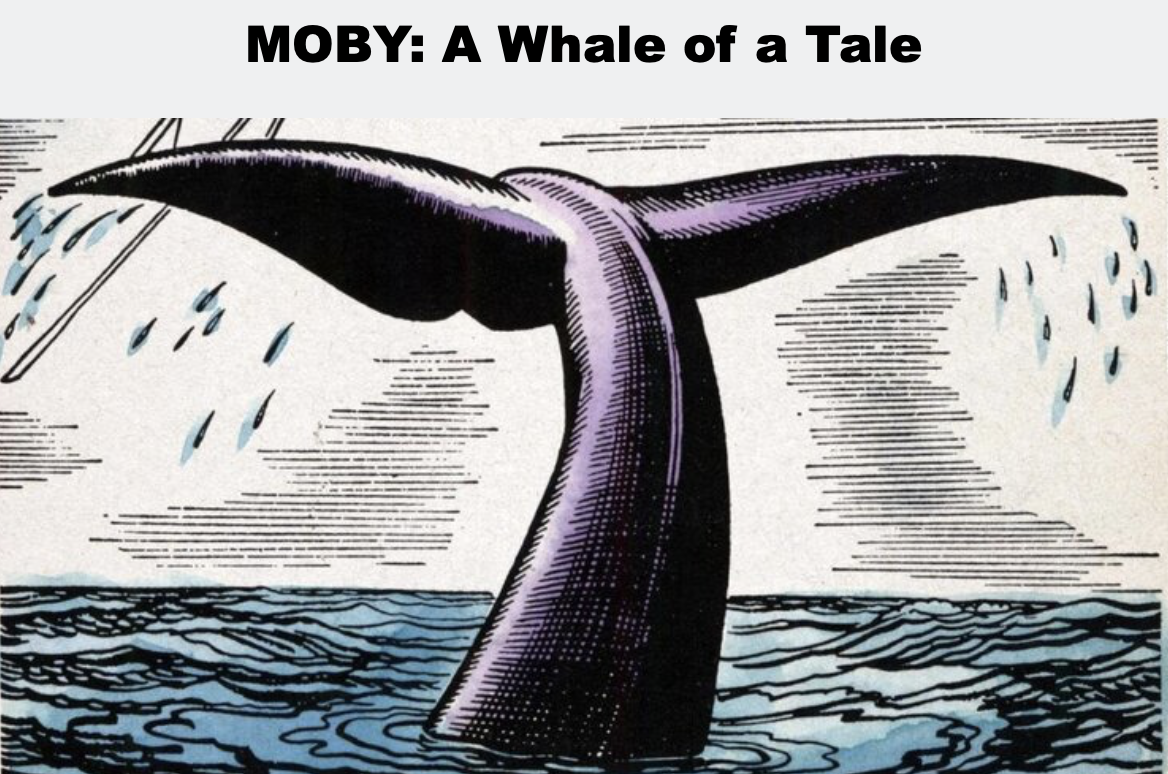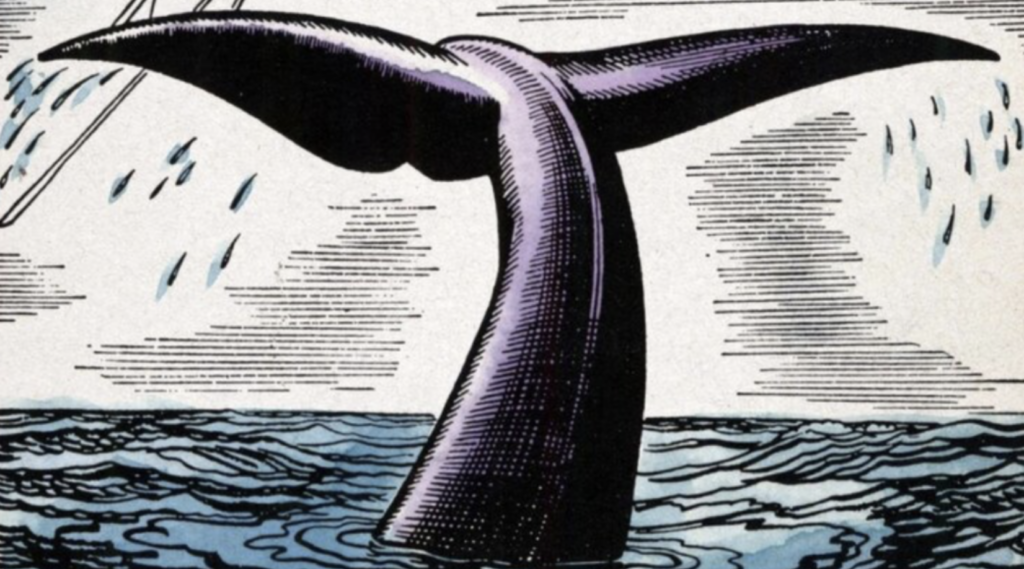 The first reaction to a musical based on Herman Melville's 1851 classic novel Moby-Dick; or, The Whale has to be one of surprise. Melville is serious stuff, after all, and this musical is advertised as a children's show. The even bigger surprise is that not only does this little musical work on every level, it is just as wonderful an entertainment for adults as for kids. I do, however, wonder about very young children and their ability to follow the story, as the script follows Melville's plotline quite faithfully, which is, yet again, another surprise.
Ordinarily, Pirate Life Theatre sails around the Toronto Islands as an adventure outing for children. For this performance the audience sits on chairs and benches on a dock at Harbourfront (at the foot of Dan Leckie Way) with the ship anchored beside. The day I saw Moby there was quite a wind so both the boat and dock were bobbing up and down, albeit in different directions, but it certainly added to the atmosphere. The pre-show features a folk duo called The Moonfruits (Alex Millaire and Kaitlin Milroy) singing sea shanties. The duo also composed some of the original music and takes part in the performance as musical accompaniment, sound effects purveyors, and chorus.
For those unfamiliar with the story, Captain Ahab of the Pequod is obsessed with finding the great white whale called Moby Dick who robbed him of one of his legs. As a result, Ahab puts his ship and crew in danger while breaking every rule of good seamanship, such as helping fellows in distress.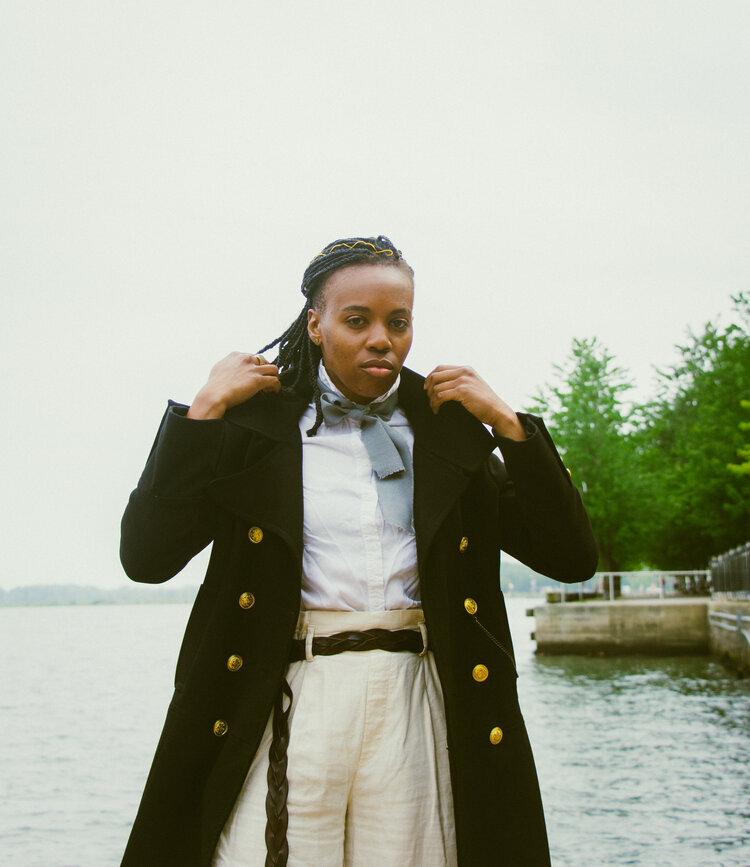 Moby (the musical) was written by Lena Maripuu and Annie Tuma of Gorgon Theatre, a collective that specializes in productions that combine movement, music and text. They also wrote some of the original music and act in the performance as sailor wannabe Ishmael (Tuma) and first mate Starbuck (Maripuu). Rounding out the cast are Captain Ahab (Amaka Umeh) and harpooner Queequeg (Jamar Adams-Thompson). Fortunately, the cast can all sing well and act up a storm which makes for strength in the ranks. Gabriel Vaillant has provided enough bits and pieces of costumes to make the actors look like a credible 1840.
In a way, the advertisement for the show and the title (Moby: A Whale of a Tale) does the production a disservice because I thought it was going to be a farce. It turned out, however, to be anything but. There are some very affecting moments, like Starbuck talking about his beloved daughter, or Ahab raging against Moby Dick. As in the novel, Ishmael functions as the narrator and drives the action forward (and yes, Tuma does begin with the famous line "Call me Ishmael").
Director Alexandra Montagnese has been very adroit at manoeuvring her cast up down and all around the ship, but for later action, (with the help of a dockhand), a guy rope is loosened which allows the Pequod to float slightly away. Thus Queequeg can launch his harpoon (in reality an oar), while a whaleboat can be lowered to the water. Montagnese has also included clever sound and visual effects. For example, Moby Dick is represented by a huge tail (rising on the far side) that comes crashing down on the boat. The cast is mic'd so there is no difficulty in hearing (although static problems did intrude from time to time). Particularly effective is the way Captain Ahab shows his peg leg by actor Umeh adopting a rolling gait.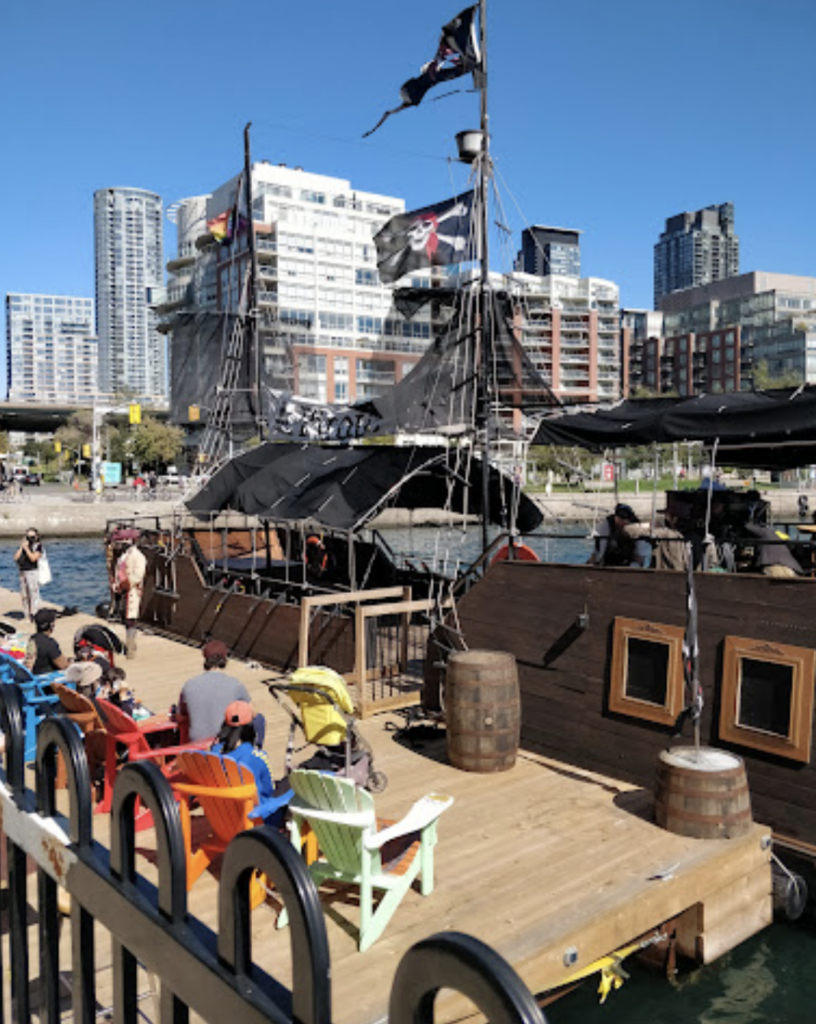 I've always been a sucker for folk music, which flavours this score, although there is certainly a variety in the mix. There also happens to be an astonishing number of songs, both solos and ensembles. Even Moby Dick gets one, singing about his freedom, (performed in the distance by The Moonfruits). Whether it's the rollicking blubber song, or the more reflective tune about the watery world, Moby has an eminently hummable score.
I do have one quarrel with the script, however, and that is referring to Captain Ahab as "she". Yes the role is played by a woman, but it is quite common now to gender bend, particularly in children's theatre. Every time someone said "she" and "her" it jarred. The story is so famous that Ahab, performed by a woman, could have been referred to in the masculine without the script being affected. This was not the time for a feminist statement, as there is nothing feminist about the story.
My complaint aside, I loved, loved, loved this show, and it is a production I would happily see again. In fact, Moby is such a charmer that Pirate Life could happily bring it back every summer, and I sincerely hope they do.
Kudos to Maripuu and Tuma for coming up with the improbable idea of a musical Moby Dick, and making it work. Having a top notch cast of singing actors certainly added to the strength of the production.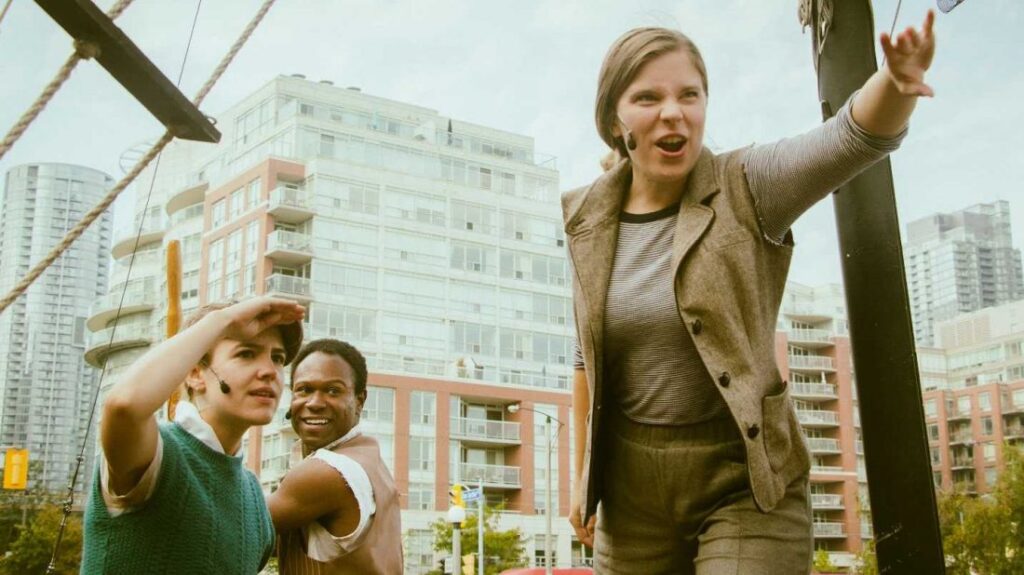 Pirate Life Theatre, Moby: A Whale of a Tale, Floating Dock, 585 Queens Quay West, Sept. 16 to 26, 2021.