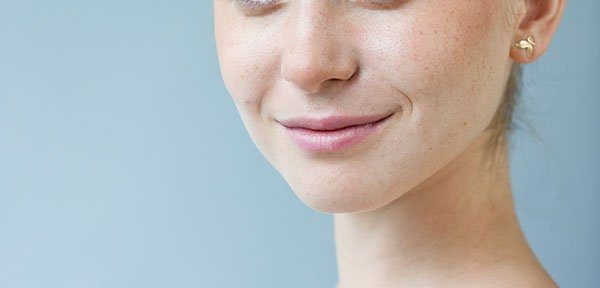 INTRODUCTION
Elena Lobsanova, 31, is considered one of the finest purveyors of classical technique in the National Ballet of Canada. Born in Moscow, she immigrated with her family to Toronto when she was four. After graduating from Canada's National Ballet School, she joined the company in 2004, and was promoted to principal dancer in 2015. Her prowess as both a classical and contemporary dancer was acclaimed when she won the prestigious Eighth International Competition for The Erik Bruhn Prize in 2009.
On March 13, 2018 she will be making her debut as Princess Aurora in Rudolf Nureyev's much loved production of The Sleeping Beauty. The role of Aurora is considered by many balletphiles to be the quintessence of Russian imperial style classical technique. What makes this performance particularly special is that Lobsanova's debut as Aurora was supposed to be in 2015, but she was injured just before the season opened, and never got to perform the role on stage.
THE INTERVIEW
What was it like being cast as Aurora in 2015?
I was very excited and deeply honoured. Nureyev had created the ballet on the company and a long line of dancers had performed in it through the years, and I was joining that line. The rehearsals were a marvellous time for me, because I had a wonderful working relationship with Karen Kain. She is so beautifully generous and spent so much time with me preparing the role. Just before opening, I tore my Achilles tendon, probably due to overuse. I was crying so hard – all that preparation and I never got to do the role on stage. I used to quip that I had done my Sleeping Beauty shows in the studio. Incidentally, I've since become much better at preventing injury.
How did you find out that you were performing in the 2018 revival?
I got an email telling me to report for a photo shoot for Beauty. They put me in a costume so I knew I would be performing. It was a beautiful gesture.
Aurora is regarded as one of the "must do" roles for a ballerina. Were you daunted by her many challenges when you were first cast in the part?
I wasn't drawn to her initially, although I recognized how important she was. What finally drew my interest and made her more compelling was when I discovered that beneath the grandeur of the ballet as a whole, her character actually has growth. Aurora has three different personas – she is sweet and innocent like Juliet in the first act, as ethereal as Giselle in the second act when she appears in a vision to the prince, and finally, as a glittering technician in the third.
That's a fascinating analysis of her character. Can you elaborate?
In the prologue, the fairies give baby Aurora the gifts of virtue, which she embodies in the first act. For example, the Rose Adigio represents chastity. She is naïve and virginal, yet vivacious as she waits for the ball to begin. In the second act her sylph-like character represents timelessness and purity. She has to be an inspiration to the prince so he will want to find her castle and awaken her. She is a spirit, a nymph – ethereal, enchanting – nothing about her is grounded. In the last act, she is maturing as a woman and a potential queen with responsibilities. The dancing is more refined. The finale is a statement piece – there is no story at the end, just a feast of showy dancing for the eyes. Taken together, the three acts display a clear stylistic growth. She has a range of temperament, and responds to people differently in each act.
Speaking of the famous Rose Adagio – just how difficult is it to balance on one point shoe, the other leg in the air, and switch hands with four different cavaliers, raising both your arms above your head in between the hand changes?
For me, the shoes are all important. If you have the right pair of shoes, balance is not a problem. The Rose Adagio is just one part of the first act. In fact, the challenge of the act as a whole is more a matter of stamina. There is a fast solo at the beginning of the act, then the Rose Adagio itself which includes dancing with the cavaliers, followed by a longer, slower solo to end the act. Incidentally, Sleeping Beauty is filled with crazy balances.
Could you explain what you mean by the right shoes?
I use Freed of London. Because they are handmade, they are not that durable and break down faster, but they look better on stage. They are also more flexible, but this means there is more to control. It's the way you use the shoes, work them in, break them down, that determines how you execute technique. The shoes I wear are sensitive. They adapt to my dynamic. I treat my shoes like pieces of art.
Do you generally approach story-telling ballets through character?
Yes. I have to find something that is definite, a hook I can grab on to, so I always do a detailed analysis of a role, even though it takes time. I'm lucky to be around people like Karen Kain and Evelyn Hart and the répéteurs – people who think the way I do. I ask a lot of questions and do research online. Ballet is dead without character or story, which is the reason for technique to be there. Technique is a statement of character.
What is your actual working process?
I learn the steps first, then rehearse in costume. I then add on other layers like how I should acknowledge the other characters on stage, or recognize what signals the music is sending.
What's the greatest challenge for you in performing Princess Aurora?
In the second act vision scene there are three sets of diagonal bourrées followed by two turns in arabesque and a double turn in attitude. That combination drives me crazy because it is so technical and mechanical, and is quite gruelling out of context. On stage, it is much easier because you hear the music and you're your body is compelled to keep going, to tell a story, so there is meaning in the moves. The vision of Aurora is calling to the prince to rescue her. (Note: bourré is a series of tiny steps on point; arabesque is balancing on one foot, with the raised leg behind in a straight line; attitude is balancing on one foot with the raised leg behind with a bent knee.)
Your partner as Prince Florimond is Naoya Ebe. Have you performed with him before?
We danced together in Giselle and La Sylphide, so we're used to each another. I like the quiet power in him as a dancer.
How would you characterize Sleeping Beauty as a whole?
 It is a ballet of many details, lavish in nature with a richness of choreography. Nothing is gratuitous in the ballet. I've found that there is a lot of subtext going on, that the mechanics of technique all mean something. Overall it is really lovely dancing.
Do you think that the company has changed during your years in the National?
Yes. The dancers are much more solid in terms of technique.
How would you describe your own personal philosophy of dance?
I would say that I'm most interested in my personal development. I have my own work ethic with my own standards of technique and artistic ability. My motto is that I need to become better every day. Initially, when I joined the company, I felt empty. I felt that there had to be more than just artifice. When I decided that my life's work was self-improvement, it was the spark that gave dance meaning. I realized that it was up to me to find a way of working, to focus, to create art, to tell a story, to speak a language. I'm happiest when I'm working my ass off.
Is there any dancer you particularly admire?
The Romanian ballerina Alina Cojocaru who is a principal with the English National Ballet. I watch her videos and say to myself, "That's ballet!" She is more than just empty mechanics. She makes ballet a language that speaks.
(Elena Lobsanova performs the role of Princess Aurora on Mar. 13. The National Ballet of Canada's production of Rudolf Nureyev's The Sleeping Beauty continues at the Four Seasons Centre until Mar. 17.)